Grill, Barbecue Vegetables Like a Pro with Search Tools, Tips
Most vegetables taste better when grilled and barbecued. The high temperature, dry heat, flames or hot coals caramelizes a sugars in the vegetables, intensifying its sweetness and complexity. This produces the slight charring that adds to the flavor. Vegetables also benefit from the smoky and slightly charred aroma, imparted by grilling.
While virtually every vegetable can be grilled, not all can be cooked successfully in the same way.
There are three basic things to consider:
How to Set Up Your Griller, Barbecue or Broiler for Vegetables
How to Prepare Each Vegetables for Successful Grilling
How to Support Vegetables When Grilling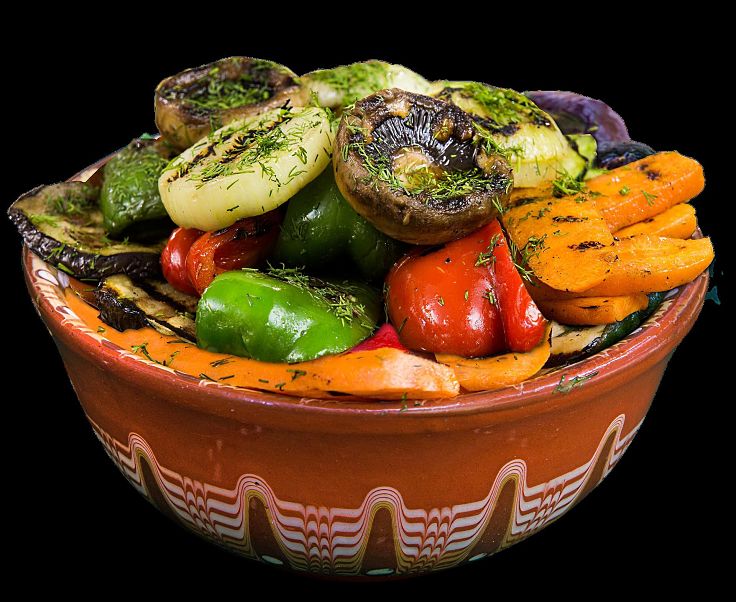 Six Ways to Set Up for Grilling and Barbecuing Vegetables
1. Direct Grilling
This method involves cooking your vegetables directly over a fire, flames or hot gas burner. You set up a direct grilling fire or barbecue, by mound the glowing coals under part of the grill or plate and cooking the vegetables directly over this area. On a gas barbecue only light one of the burners or half of the set of burners. You can direct grill over the hot burner, and move the vegetables away from the flames to finish the cooking. Keep the fire hot with temperatures about 450-600 degrees F (220-260 degrees C). Keep the grilling time brief, only 2-6 minutes per side. Bell peppers can be char-grilled directly over the flames from a stove top burner unit. They can also be held in the flames using a pair of metal tongs.
Vegetables Suitable for Direct Grilling include:
Sliced vegetables, from onions to eggplants.
Leafy vegetables, like bok choy, spinach and kale;
Vegetables with slender stalks, such as asparagus and broccolini
Soft, moist vegetables, like tomatoes, zucchini, mushrooms, onions cut in half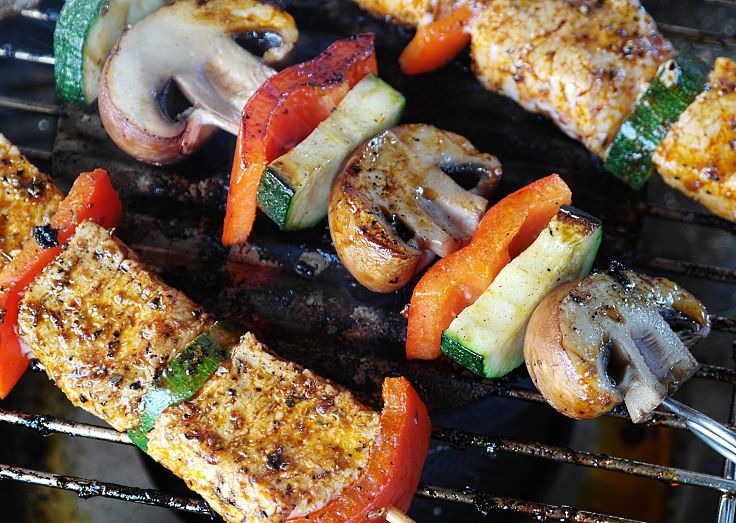 2. Indirect Grilling
With indirect grilling, the vegetables are cooked away from the hottest flames, not directly over the fire, but next to it. Often the grill cover is closed to capture and retain the heat. Indirect grilling is generally done with moderate heat (350-400 degrees F; 175-200 degrees C). The cooking times are longer than for direct heating. Vegetables generally takes 40-60 minutes to cook using this method. Large, dense, dry or firm vegetables, that take more time to cook the inner parts of the pieces, are better grilled using this method. Examples of vegetables suitable for this method are carrots, potatoes, sweet potatoes, whole onions, squash and pumpkin.
3. Wrapping Vegetables in Foil or in Foil Packages
You can grill vegetables by cooking en papillote ("in parchment"). Wrapping vegetables in foil helps them retain moisture when cooking and prevents the outside charring before the inside is cooked. Vegetables may also be grilled together in thick foil BBQ packages and containers. Choose groups of vegetables that take the same time to cook. Wrapping vegetables in a double layer of aluminum foil creates a steam chamber for food. Add a tablespoon of water, and a tablespoon of butter with your vegetables. Fold over and crimp up the edges to seal the foil packet. Cook steamer packets off to the side, away from the flames, using indirect grill heat.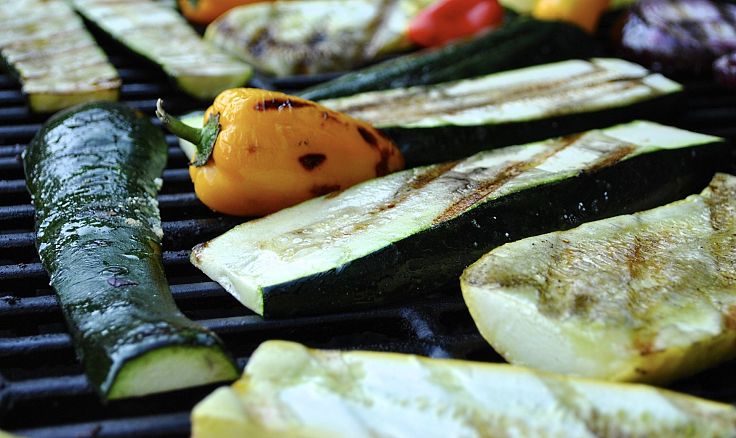 4. Grilling Vegetables in Wire Baskets
Wire baskets make it easier to keep the vegetables from falling through the barbecue gate or surface. It also makes it easier to turn a group of vegetables at the same time. Metals baskets designed for sausages can be used for vegetables. Baskets are helpful for very small vegetables such as chopped squash, pearl onions, snap peas, cherry and grape tomatoes, zucchini, carrots, that may fall through the grates. You can also cook slices of vegetables in baskets which makes them easier to flip over.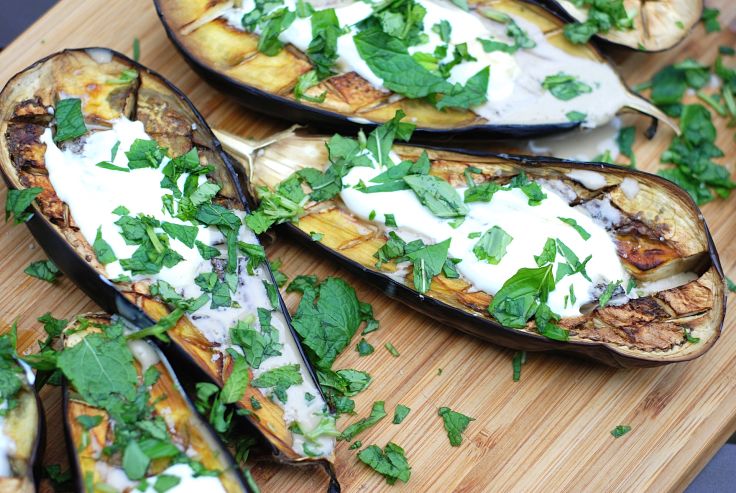 5. Vegetables can be Pre-boiled or Par-boiled, or even Fried before being Finished on the Grill or barbecue
This method overcome the problem of getting the timing right to cook the inside of the vegetable without burning the exterior to charcoal. Boil whole beets, potatoes, carrots, parsnips until tender enough to pierce with skewers (15-30 minutes). For artichokes, cut the spines off the end of the leaves and slice in half lengthwise, then boil until almost tender (5-10 minutes). Then grill on skewers or in baskets. Par-boiled potatoes take only a few minutes to finish cooking on the grill. The outside will be gold brown and crispy while the centers will be moist and fluffy.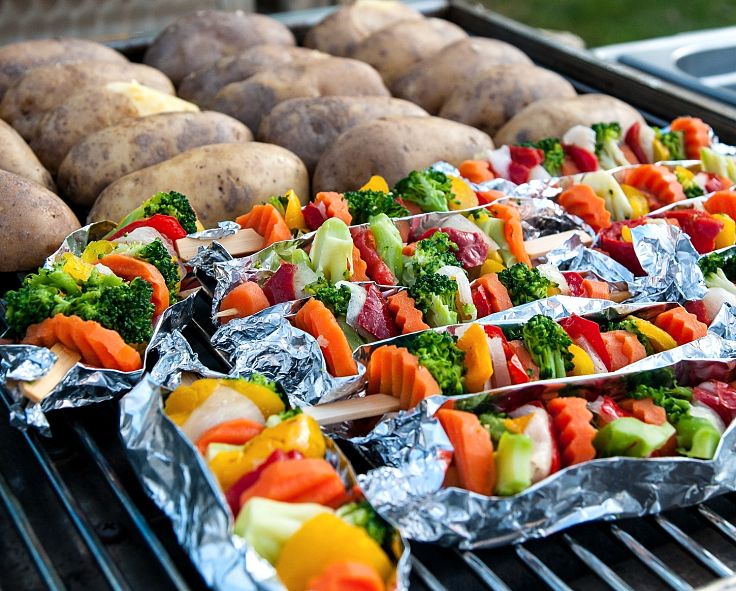 How to Support Vegetables When Grilling
Skewers - help when grilling small vegetables or chopped vegetables to get the charred and smoky tastes on the grill without risking them falling through the grates. You can use stainless steel, wooden or bamboo skewers and the oblong profile ones are best. Lightly brush the vegetables with olive oil after threading them. Pre-soak wooden and bamboo skewers in water for 20-30 minutes prior to use to stop them burning.
Rafts - so-called 'vegetable rafts' can me made using 3-5 skewers passed through long slender vegetables such as asparagus and beans. Stainless steel wire versions are also available. This ensures the items will not fall through the grates and makes them easy to flip over. Brush with garlic, sesame or coconut oil, and likely season with salt and pepper. Grill directly on the grate until brown and tender.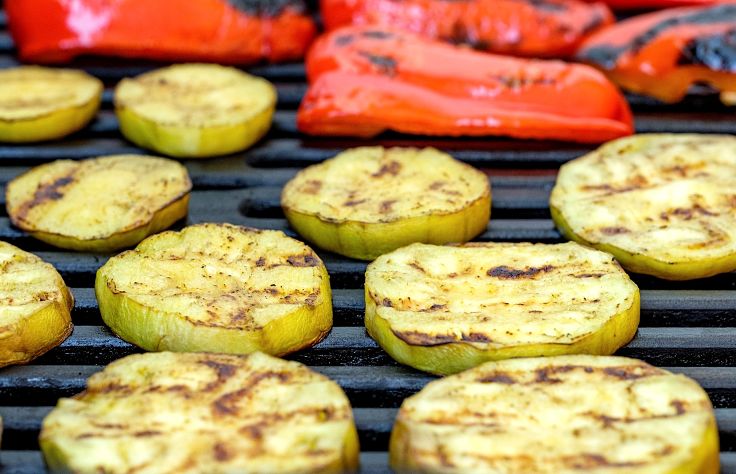 Baskets and Foil Packets - see the above description.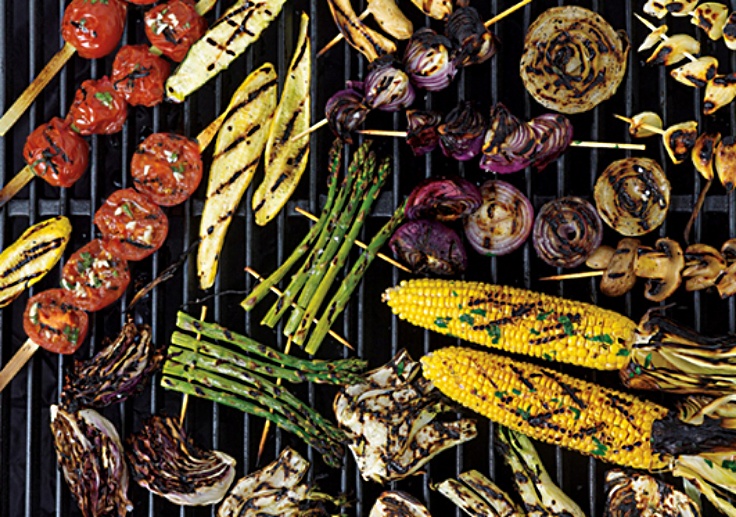 Top Tips for Grilling Vegetables
Cut vegetables into grill-friendly sizes - Flat slabs are best because they are thin and give you a wide surface area. Slice long vegetables, like zucchini, in half crosswise to make them easier to turn.
Dress, season and coat your vegetables - Toss or brush vegetables to give them a thin glaze of oil. Sprinkle with salt, but avoid using pepper and spices at the start as they will burn.
Consider a marinade - Like meat, marinading vegetables to give them even more flavor. You can also brush partly cooked vegetables with vignettes and marinade solutions. However, marinades can burn. Start with a base of equal parts oil and an acid such as lime juice or balsamic vinegar. Spiced up with some aromatics.
Temperature is critical - Most vegetables grill best over moderate to high heat. Firm vegetables, like fennel, potatoes, pumpkin, cauliflower and winter squash are best grilled indirectly. Move them to a cooler part of the grill to finish cooking them after an initial browning of the exterior. Leafy vegetables can take only -1-2 minutes, or even seconds and so they need to be watched carefully. Learn to identify the hot and cooler parts of your grill.
Grill marks - Creating nice grill marks does boost the taste, but it adds a look that many people love.
Pick a colorful variety of vegetables - This makes a beautiful platter. Remember most people eat with their eyes.
Simple ways to add protein and flavor - Pair your grilled vegetables on skewers with tofu, halloumi, fruit and cheese blocks.
Double-grate your grill - Place two grates on your grill so that they criss-cross. Vegetables are then less likely to fall through the cracks.
Don't forget about your salad - Leafy greens: can be a tasty treat when lightly grilled for 10-45 seconds. Spinach, Chinese cabbage, kale, arugula, even herbs can be grilled. Toss them in oil, grill them fast over high heat. No need to flip them over. Timing is critical. Romaine lettuce, cabbage Brussels sprouts and similar 'head' vegetables can be cut in half and grilled cut-side down.
Don't overcooking your hard vegetables - Squash, pumpkin and other hard vegetables can get too dry. To get moist interiors as well as charred and brown exteriors, use big thick chunks and remove them off as soon as they start to 'leak' moisture (water droplets on the uncooked face).
Consider varieties more suited for grilling - Japanese eggplants are smaller and thinner and are easier to grill. Butternut pumpkins and smaller varieties are easier to grill by simply cutting in half, leaving the skin on.
Flame-Char bell peppers and eggplants and then peel - These vegetables and many others can be charred over flames, even on your stove-top burners until they are black. Allow to cook and then peel off the charred bits. The remnant burnt bits add a smokey taste and aroma. After peeling the rest of the vegetable is tender and nice.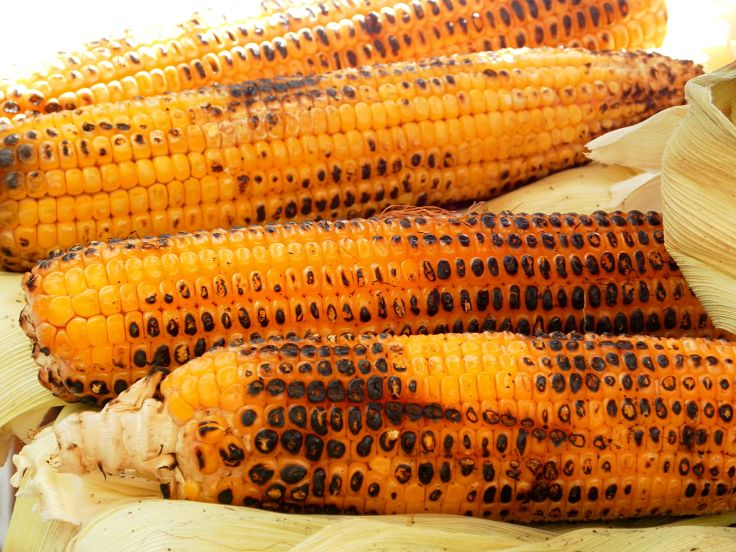 Search Tool - Enter a Vegetable Name to Discover How to Grill or Barbecue it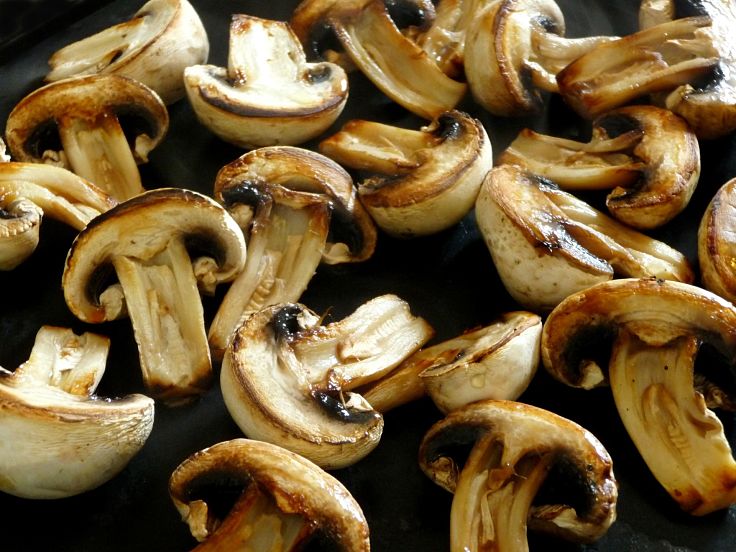 Related Articles
Best Grilled and Barbecued Vegetable Recipes
Grilled and Barbecued Fruit Recipes | Best Fruit for Grilling
Grilled Smoky Eggplant Yogurt Dip Recipe
Best Beetroot Recipe Collection Using Grilled, Roasted, Boiled, Fresh Beets
How to Pre-Cook Vegetables for Perfect Grilled and Barbecued Meals
Best Healthy Cauliflower Recipes - Roasted, Grilled and Barbecued