Match Food and Wine - Handy Matching Charts for Perfect Food and Wine Pairs
There is a wealth of information about which wines best match various meals, dishes and food. Many recipes now come with a suggested list of wines to pair with the food. Often the waiter in a restaurant may help by suggesting a good match for one of their dishes. Of course, it is all a matter of taste.
Actually, it is more related to the aroma of the wine as being a liquid the volatile substances in the wine are released into the back of the mouth and nose and it is the olfactory senses that are more important than the taste of the wine on the tongue.
One of the problems with most of the charts of food and wine pairs is that they focus on the food and suggest matching wines.
Often a genuine wine lover may want to do it the other way: start with the wine and find a range of dishes that match its characteristics perfectly.
Similarly, a cook may make subtle adjustments to the dish to make sure the pair of food and wine complement each other.
This may involve adjusting the amount of spices or the thickness of the sauce and the texture of the food.
This article solves this problem because the charts of hundreds of wines and foods are sortable by clicking on the headings.
So, you can select the food and see the perfect matching wine, or you can sort the wines and see which food dishes go well with the wine.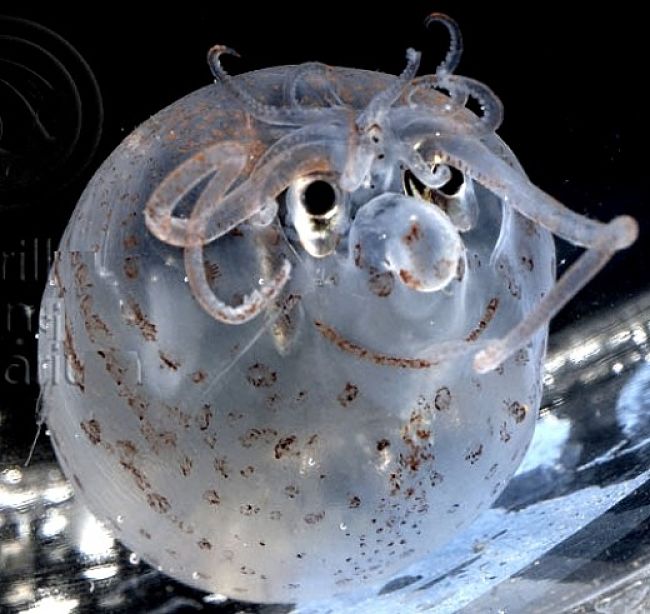 Classifying Tastes to Match Food and Wine
Most of the choices about which wine goes best with what dish, are about finding complementary tastes and features. This is more about aligning 'apples with apples' and 'oranges with oranges' than finding some contrasting features poles apart in the wines or food that works for some strange reason. Doing the latter is much harder.
So pairing wines and food is mostly about matching complementary features. A heavy complex Shiraz goes well with roast meat because they are both 'heavy' and 'deep' and have a strong taste.
Most people can classify food into tastes groups such as sweet or savory, spicy or fruity, light or heavy in terms of texture and taste and the strength and subtleness of the tastes.
Fish and seafood has a delicate taste and a light texture which means that the perfect wine for seafood is often a delicate, light white wine that doesn't overpower the subtleties of the fish or seafood.
However a red wine may suit a heavy seafood chowder dish served with crusty sourdough bread or a heavy fish curry of stew. A spaghetti marinara or full bodied seafood Paella dish, is probably a tie with either a red or white wine being complementary.

One way to match the perfect match between food and wine is to classify wines into taste categories.
There are various articles that provide taste classification for wine in considerable detail.
For pairing purposes the following four taste and aroma class pairs and one texture or strength class pair is an excellent way to start.
Fruity and Aromatic, or Not
Sweetness or Dryness of Wine
A sweet taste generally makes the tongue tingle. You can also taste the residual sugar that has been deliberately left in the wine to make it taste sweet. Sweet wines also have an oily sensation on the tongue that lingers. Sweet wines are also thicker, more viscose and heavier that their lighter cousins. Most sweet wines are white, but there are excellent sweet red wines, with Rose wines somewhere in between.
Acidity or Roundness of Wine
Acidity in wine, other beverages and food created a tart and zesty taste. There may also be a tingling feeling within the mouth and on the tongue. Strong acid also makes start to grimace and contracts the muscles in the mouth. Acidity can be very refreshing and cleansing for the pallet and can invigorate the taste buds to boost the flavor of the food.
Tannin Taste in Wine
The tannin in wine is due to the presence of certain phenolic compounds, generally derived from the wood in which the wine is matured. Tannins add complexity, depth of taste and bitterness to the wine.
Most wine with string tannin are dry rather than sweet. There are some Phenolic compounds in the skins and seeds of wine grapes and so most red wines have some tannin derived from the grapes. Both red and white wines can get tannin from the wooden barrels in which they are matured and aged.
The aging of wine in oak barrels is designed to add tannin to the wine. The tannin taste is something like that of a strong brew of black tea that has a certain bitterness that is not unpleasant. Tannin also tends to make your tongue feel dry and it creates a bitter and dry feeling in your mouth that lingers. Tannins add strength to the taste or wines and makes such wines suitable for strong flavored foods such as roast beef or lamb and curries.
Fruity and Aromatic Wine Taste
Many wines, both red and white, are crafted to showcase the delights of the grapes themselves. They tend to be lighter styles of wine. Many of the tastes and aromas resemble fruits such as strawberries and blackberries. The fruity taste of red wine is usually similar to berries, for white wines it is lemon, lime or stone fruits such as peaches.
Some white wines are also described as having a grassy or herbal taste. These delicate flavors often complement lighter food dishes such as chicken, pork or seafood.
Light or Full-Bodied Wines
Food can be light and simple, or heavy and complex, and the same 'texture' and composition strength also applies to wines. Various styles of wine are described as light, medium or full-bodied wine.
This feature is partially die to the grapes used, the style of wine made from the grapes, the age of the wine, how it has been matured and the alcohol level. Heavier wines generally complement heavy styles of food and vice versa. There are exceptions of course with ports often being consumed with light fruit dishes. A high alcohol level will generally increase the thickness or viscosity of the wine. A wine, rich in alcohol will usually taste fuller in body than than a light-alcohol wine. It partially depends on the sweetness of the wine.
Charts of Food and Wine Pairs
Three charts are provided below:
Savory Food Wine Pairings - Red Wines
Savory Food Wine Pairings - White Wines
Fruits, Salad and Dessert Pairings - White Wines.
You can sort the tables by clicking on the headings to show:
Alphabetical listings of Foods with Wine Pairings
Alphabetical listings of Wines with Food Pairings
Perfect White Wine Pairing with Savory Dishes
| | |
| --- | --- |
| Asian Spare Ribs | Gewurztraminer |
| Asian Turkey Curry | Chadonnay |
| Asian Turkey Curry | Gewurztraminer |
| Asian Turkey Curry | Pinot Gris |
| Asian Turkey Curry | Riesling |
| Baked Pork with Chilli | Chadonnay |
| Baked Pork with Chilli | Pinot Grigio |
| Baked Pork with Chilli | Pinot Gris |
| Bruscetta | Classic Dry White Wine |
| Bruscetta | Pinot Grigio |
| Bruscetta | Pinot Gris |
| Bruscetta | Riesling |
| Bruscetta | Sauvignon Blanc |
| Chicken with Mediterranean Herbs | Chadonnay |
| Chicken with Mediterranean Herbs | Unwooded Chardonnay |
| Chickpea & Spicy Chorizo Tapas | Chadonnay |
| Chickpea & Spicy Chorizo Tapas | Pinot Grigio |
| Chickpea & Spicy Chorizo Tapas | Pinot Gris |
| Chickpea & Spicy Chorizo Tapas | Sauvignon Blanc |
| Chickpea & Spicy Chorizo Tapas | Unwooded Chardonnay |
| Chorizo & Sweet Potato Risotto | Chadonnay |
| Chorizo & Sweet Potato Risotto | Pinot Grigio |
| Chorizo & Sweet Potato Risotto | Pinot Gris |
| Grilled Turkey Rolls | Chadonnay |
| Grilled Turkey Rolls | Pinot Gris |
| Grilled Turkey Rolls | Unwooded Chardonnay |
| Hot Chilli Prawns | Classic Dry White Wine |
| Hot Chilli Prawns | Gewurztraminer |
| Hot Chilli Prawns | Moscato |
| Hot Chilli Prawns | Pinot Grigio |
| Hot Chilli Prawns | Pinot Gris |
| Hot Chilli Prawns | Riesling |
| Hot Chilli Prawns | Sauvignon Blanc |
| Hot Chilli Prawns | Unwooded Chardonnay |
| Hot Chilli Prawns | Semillon |
| Indonesian Pork with Lemongrass | Chadonnay |
| Indonesian Pork with Lemongrass | Classic Dry White Wine |
| Indonesian Pork with Lemongrass | Moscato |
| Indonesian Pork with Lemongrass | Pinot Grigio |
| Indonesian Pork with Lemongrass | Pinot Gris |
| Indonesian Pork with Lemongrass | Riesling |
| Indonesian Pork with Lemongrass | Semillon |
| Indonesian Pork with Lemongrass | Vermentino |
| Mussels in White Wine Sauce | Chadonnay |
| Mussels in White Wine Sauce | Classic Dry White Wine |
| Mussels in White Wine Sauce | Pinot Grigio |
| Mussels in White Wine Sauce | Pinot Gris |
| Mussels in White Wine Sauce | Unwooded Chardonnay |
| Oven Baked Scallops in White Wine | Chadonnay |
| Oven Baked Scallops in White Wine | Riesling |
| Oven Baked Scallops in White Wine | Unwooded Chardonnay |
| Pasta al Pesto | Chadonnay |
| Pasta al Pesto | Pinot Grigio |
| Pasta al Pesto | Pinot Gris |
| Pasta al Pesto | Unwooded Chardonnay |
| Potato Soup | Chadonnay |
| Prawn and rocket pasta | Classic Dry White Wine |
| Prawn and rocket pasta | Sauvignon Blanc |
| Prawn and rocket pasta | Semillon |
| Prawn Curry | Classic Dry White Wine |
| Prawn Curry | Gewurztraminer |
| Prawn Curry | Riesling |
| Prawn Curry | Sauvignon Blanc |
| Prawn Curry | Semillon |
| Roasted Vegetable Pizza | Chadonnay |
| Sahib's Beef Vindaloo | Classic Dry White Wine |
| Sahib's Beef Vindaloo | Riesling |
| Spanish Lamb with Rosemary | Chadonnay |
| Spiced Pumpkin and Coconut Soup | Gewurztraminer |
| Spiced Pumpkin and Coconut Soup | Riesling |
| Spicy Chicken Korma | Chadonnay |
| Spicy Chicken Korma | Classic Dry White Wine |
| Spicy Chicken Korma | Moscato |
| Spicy Chicken Korma | Riesling |
| Spicy Chicken Korma | Unwooded Chardonnay |
| Spicy fish cakes | Classic Dry White Wine |
| Spicy fish cakes | Gewurztraminer |
| Spicy fish cakes | Pinot Grigio |
| Spicy fish cakes | Pinot Gris |
| Spicy fish cakes | Riesling |
| Spicy fish cakes | Semillon |
| Spicy Spaghetti Marinara | Chadonnay |
| Spicy Spaghetti Marinara | Unwooded Chardonnay |
| Spicy Spanish Paella | Chadonnay |
| Spicy Spanish Paella | Pinot Grigio |
| Tarragon Chicken | Chadonnay |
| Tarragon Chicken | Pinot Gris |
| Taylors Riesling Sorbet | Riesling |
| Thai BBQ Chicken | Chadonnay |
| Thai BBQ Chicken | Gewurztraminer |
| Thai BBQ Chicken | Riesling |
| Thai BBQ Chicken | Unwooded Chardonnay |
| Thai BBQ Chicken | Semillon |
| Thai Green Curry Chicken | Chadonnay |
| Thai Green Curry Chicken | Classic Dry White Wine |
| Thai Green Curry Chicken | Gewurztraminer |
| Thai Green Curry Chicken | Riesling |
| Thai Green Curry Chicken | Unwooded Chardonnay |
Perfect White Wine Pairing with Fruit, Salad and Dessert Dishes
| | |
| --- | --- |
| Apples, pears, peaches | Cabernet |
| Apples, pears, peaches | Chardonnay |
| Apples, pears, peaches, blueberries | Asti Spumante |
| Apricots | Chenin Blanc |
| Artichoke Salad | Classic Dry White Wine |
| Artichoke Salad | Pinot Grigio |
| Artichoke Salad | Pinot Gris |
| Artichoke Salad | Sauvignon Blanc |
| Artichoke Salad | Semillon |
| Bananas | Gewürztraminer, Light Red Wines, Madeira. Merlot |
| Bananas | Sauternes , Sauvignon Blanc |
| Berries, cherries, apples | Pinot Noir |
| Blackberries | Zinfnadel (Red) |
| Blackberries, guava | Riesling, Sangiovese |
| Blackberries, melon, cherries | Muscat |
| Cheese | Chadonnay |
| Chicken Caesar Salad | Chadonnay |
| Chicken Caesar Salad | Pinot Grigio |
| Chicken Caesar Salad | Pinot Gris |
| Chicken Caesar Salad | Unwooded Chardonnay |
| Dried fruit | Tawny Port |
| Dried fruits, Figs | Chianti, Chinon |
| Easy Greek Salad | Classic Dry White Wine |
| Easy Greek Salad | Moscato |
| Easy Greek Salad | Pinot Grigio |
| Easy Greek Salad | Pinot Gris |
| Easy Greek Salad | Sauvignon Blanc |
| Easy Greek Salad | Semillon |
| Figs | Sherry, Syrah |
| Figs, melon, cherries | Port |
| Fruit | Wine |
| Grapes, peaches, lady apples, blueberries | Champagne |
| Grilled Fruit | Botryris Riesling |
| Grilled Fruit | Moscato |
| Grilled Fruit | Pinot Grigio |
| Grilled Fruit | Riesling |
| Italian Fruit Salad | Classic Dry White Wine |
| Italian Fruit Salad | Moscato |
| Italian Fruit Salad | Pinot Grigio |
| Italian Fruit Salad | Riesling |
| Italian Fruit Salad | Sauvignon Blanc |
| Italian Fruit Salad | Unwooded Chardonnay |
| Italian Fruit Salad | Semillon |
| Italian Pasta Salad | Chadonnay |
| Italian Pasta Salad | Pinot Grigio |
| Italian Pasta Salad | Pinot Gris |
| Kiwi Fruit | Dessert Wine, Fruity Red Wines |
| Mango, melon | Vouvray |
| Melons, mangoes, dried fruits | Barbaresco |
| Melons, mangoes, dried fruits | Barolo |
| Mixed Bean Salad | Classic Dry White Wine |
| Mixed Bean Salad | Riesling |
| Mixed Bean Salad | Sauvignon Blanc |
| Mixed Bean Salad | Semillon |
| Pears, Fuji Apples | White Zinfandel |
| Pears, plums, dried fruit | Bordeaux |
| Plums, berries, peaches | Beaujolais |
| Plums, blackberries | Tempranillo |
| Traditional Apple Pie | Botryris Riesling |
| Traditional Apple Pie | Gewurztraminer |
| Traditional Apple Pie | Unwooded Chardonnay |
| Warm Chicken & Avocado Salad | Chadonnay |
| Warm Chicken & Avocado Salad | Pinot Grigio |
| Warm Chicken & Avocado Salad | Pinot Gris |
| Warm Chicken & Avocado Salad | Unwooded Chardonnay |
Perfect Red Wine Pairing with Various Dishes
| | |
| --- | --- |
| Asian Spare Ribs | Shiraz |
| Asian Spare Ribs | Shiraz Cabernet |
| Asian Spare Ribs | Shiraz Viognier |
| BBQ Lamb Kebabs | Cabernet Merlot |
| BBQ Lamb Kebabs | Cabernet Sauvignon |
| Bean and Corn Burritos | Shiraz |
| Bean and Corn Burritos | Shiraz Viognier |
| Beef and Dumpling Casserole | Cabernet Sauvignon |
| Beef Burgers | Cabernet Merlot |
| Beef Burgers | Cabernet Sauvignon |
| Beef Burgers | Shiraz |
| Beef Burgers | Shiraz Cabernet |
| Beef Lasagne | Cabernet Merlot |
| Beef Lasagne | Cabernet Sauvignon |
| Beef Lasagne | Merlot |
| Beef Lasagne | Shiraz |
| Beef Lasagne | Shiraz Cabernet |
| Beef Lasagne | Shiraz Viognier |
| Beef Poached in Red Wine | Shiraz |
| Beef Poached in Red Wine | Shiraz Cabernet |
| Beef Poached in Red Wine | Shiraz Viognier |
| Chargrilled Steak with Peri Peri Sauce | Shiraz |
| Chargrilled Steak with Peri Peri Sauce | Shiraz Cabernet |
| Chargrilled Steak with Peri Peri Sauce | Shiraz Viognier |
| Cheese | Cabernet Sauvignon |
| Chickpea & Spicy Chorizo Tapas | Shiraz Viognier |
| Chickpea & Spicy Chorizo Tapas | Tempranillo |
| Chorizo & Sweet Potato Risotto | Tempranillo |
| Honey Soy Venison | Cabernet Sauvignon |
| Indian Beef Vindaloo | Merlot |
| Indonesian Pork with Lemongrass | Shiraz Cabernet |
| Lamb Curry | Cabernet Merlot |
| Lamb Curry | Merlot |
| Lamb Curry | Tempranillo |
| Lamb Shanks | Cabernet Merlot |
| Lamb Shanks | Cabernet Sauvignon |
| Minestrone Soup Italiano | Cabernet Merlot |
| Minestrone Soup Italiano | Merlot |
| Minestrone Soup Italiano | Tempranillo |
| Mozzarella, Tomato and Basil Stacks | Cabernet Merlot |
| Mozzarella, Tomato and Basil Stacks | Pinot Noir |
| Mozzarella, Tomato and Basil Stacks | Shiraz Viognier |
| Oregano Lamb Cutlets | Cabernet Merlot |
| Oregano Lamb Cutlets | Cabernet Sauvignon |
| Oriental Duck | Pinot Noir |
| Paprika Beef | Cabernet Sauvignon |
| Paprika Beef | Shiraz |
| Paprika Beef | Shiraz Viognier |
| Pasta al Amatriciana | Shiraz |
| Pasta al Amatriciana | Shiraz Cabernet |
| Pasta al Amatriciana | Shiraz Viognier |
| Pasta al Amatriciana | Tempranillo |
| Pasta Puttanesca | Cabernet Merlot |
| Pasta Puttanesca | Cabernet Sauvignon |
| Pasta Puttanesca | Tempranillo |
| Peking Duck | Pinot Noir |
| Peking Duck | Shiraz |
| Poached Pears in Red Wine | Merlot |
| Poached Pears in Red Wine | Shiraz |
| Ricotta and Veal Stuffed Tomatoes | Cabernet Merlot |
| Ricotta and Veal Stuffed Tomatoes | Merlot |
| Ricotta and Veal Stuffed Tomatoes | Pinot Noir |
| Roast Turkey | Merlot |
| Roast Turkey with potatoes, stuffed with apples & applesauces | Merlot |
| Roasted Vegetable Pizza | Cabernet Merlot |
| Roasted Vegetable Pizza | Shiraz |
| Roasted Vegetable Pizza | Shiraz Viognier |
| Roasted Vegetable Pizza | Tempranillo |
| Spanish Lamb with Rosemary | Cabernet Merlot |
| Spanish Lamb with Rosemary | Merlot |
| Spanish Lamb with Rosemary | Pinot Noir |
| Spanish Lamb with Rosemary | Tempranillo |
| Spicy Spaghetti Marinara | Shiraz |
| Spicy Spaghetti Marinara | Shiraz Viognier |
| Spicy Spaghetti Marinara | Tempranillo |
| Spicy Spanish Paella | Shiraz |
| Spicy Spanish Paella | Shiraz Cabernet |
| Spicy Spanish Paella | Shiraz Viognier |
| Spicy Spanish Paella | Tempranillo |
| Thai BBQ Chicken | Cabernet Merlot |
| Thai BBQ Chicken | Merlot |
| Thai BBQ Chicken | Pinot Noir |
| Traditional Eggplant Parmigiana | Shiraz |
| Traditional Eggplant Parmigiana | Shiraz Cabernet |
| Traditional Eggplant Parmigiana | Shiraz Viognier |
| Traditional Eggplant Parmigiana | Tempranillo |
| Traditional Irish Stew | Cabernet Merlot |
| Traditional Irish Stew | Cabernet Sauvignon |
| Traditional Irish Stew | Merlot |
| Traditional Irish Stew | Shiraz |
| Traditional Irish Stew | Shiraz Cabernet |
| Traditional Irish Stew | Shiraz Viognier |
| Traditional Mongolian Lamb | Cabernet Merlot |
| Traditional Mongolian Lamb | Cabernet Sauvignon |
| Veal Casserole | Merlot |
| Veal Casserole | Tempranillo |