Wine Pairing Mexican Food - Best Wines for Mexican Dishes, Sauces, Ingredients
Although beer is perhaps more popular with take away Mexican food, many restaurants have extensive wine lists and may recommend a wine to suit. But if you are serving Mexican Food at home for a dinner party it is handy to know which wines pair best with various Mexican dishes and sauces.

Of course, Mexico now produces some excellent wines from its own vineyards. The National Viticulture Association, set up in the 1980s, has fostered prestige wine production in Mexico. The main varieties grown in Mexico are:

Red Wines ► Tempranillo, Petit Verdot, Syrah, Malbec, Merlot, Grenache, Carignan, Cabernet Franc, Zinfandel and Cabernet Sauvignon.

White Wines ► Sauvignon Blanc, Semillon, Riesling, Palomino, Moscatel, Macabeo, Chenin Blanc, Chasselas and Chardonnay.

This article provides some tips for pairing wines with Mexican Food.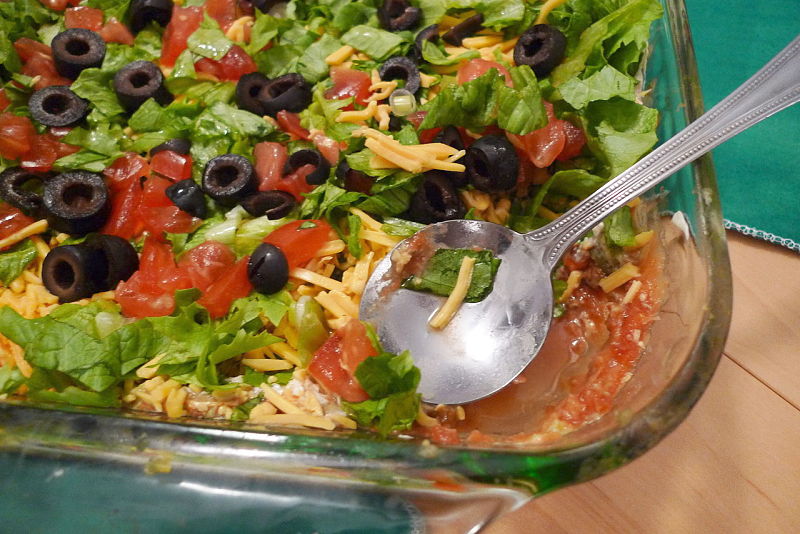 General Rules for Pairing Wines with Mexican Dishes
Below are three general rules to use as a guide:
1. Generally match the color of the wine to the color of the meat. White wine is generally best with chicken and seafood dishes.

2. The more spicy the food, the colder and sweeter the choice of wine.

3. Dishes rich in herbs require fruity wines with high acidity such as Sauvignon Blanc
Wine Pairs for Main Courses
Tortillas with Toppings: Tacos, Chalupas, Sopes, Tostadas
Wines ► Dry Rosé, lighter-style Spanish Garnacha, Lambrusco, Cannonau from Sardegna

Stuffed Masa dough dishes: Tamales, Gorditas, Enchiladas
Wines ► Tempranillo Rosé, Reserva Rioja, Cab Franc Rosé, Tempranillo

Savory-Sweet Dishes; Empanadas, Chile Rellenos
Wines ► Sauvignon Blanc, Verdejo, Torrontes, Albariño, Grüner Veltliner, Garnacha Rosé.

Cheese Dishes: Queso Fundido, Quesadillas
Wines ► Sangiovese, Tempranillo

Red Meats: Such as Barbacoa, Carne Asada
Wines ► Cabernet Franc, Malbec, Cabernet Sauvignon, Tempranillo, Carmenere, Douro Reds,

Spicy Meats: Chorizo
Wines ► Sweet chilled wines such as Mozelle, Rieling, Moscato d'Asti

Pork: Al Pastor, Carnitas
Wines► Sparkling Brut Rosé

Pozole (chicken and pork broth)
Wines ► White Port or similar

Rice Dishes: Arroz con Pollo, Arroz con Camarones
► Sauvignon Blanc, Vihno Verde, Albariño
Matching Wines to Mexican Sauces
Achiote Paste
Wines ► Zinfandel

Adobo Sauce
Wines► Cremant de Bordeaux, Prosecco, Moscato d'Asti,

Chiltomate (Yucatan) Sauce
Wines ► Prosecco, Moscato d'Asti

Enchilada Sauce
Wines ► Sangiovese

Chili Sauce (red)
Wines ► German Riesling

Chile Sauce (green)
Wines ► Grüner Veltliner, Sauvignon Blanc

Guacamole
Wines ► Verdejo, Dry Riesling or Sauvignon Blanc

Molé Sauce
Wines ► Amontillado Sherry

Pico de Gallo
Wines ► Albariño, Vihno Verde, Pinot Gris, Grüner Veltliner

Ranchero Sauce
Wines ► Cabernet Franc, Gamay or Carmenere,

Tomatillo Salsa
Wines ► Sauvignon Blanc or Verdejo
Wine Pairings for Tex Mex Dishes
Burritos
Wines ► Tempranillo, Sangiovese or Montepulciano

Fajitas
Wines ► Primitivo

Hardshell Tacos
Wines ► Rioja Reserva

Chili Con Carne
Wines ► Cava and Champagne

Chimichangas
Wines ► Extra-Brut Cava