Champagne Bubbles - Popping All the Secrets
Devoted scientists have spent years of research, culminating on New Year's Eve, each year, filming bubbles forming in wine, accumulating on the glass, and popping with 'splink' on the surface of Champagne and other Sparkling wine.

As the bubbles rise to the surface of the wine in the glass, they literally explode. This makes a tiny cavity in the surface.
Next, the crater is filled as wine rushes in and crashes in the center, sending up a thin thread of liquid (a jet). As it rises it separates into tiny droplets.
These droplets can literally fly up to 10 centimeters (4 inches) above the surface, an up any nose hovering over the wine.
But how can you get the most from the bubbles in a glass of Champagne and Sparkling wine? This article reviews what science tells us about bubbles in wine.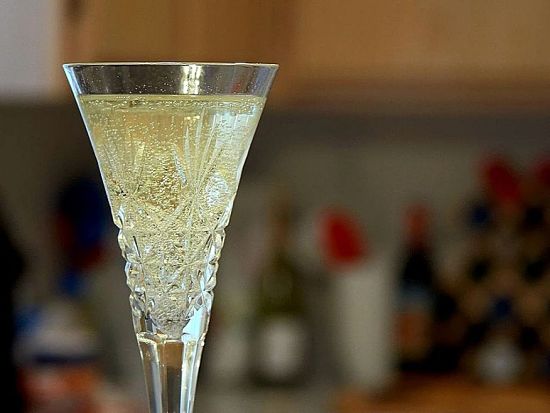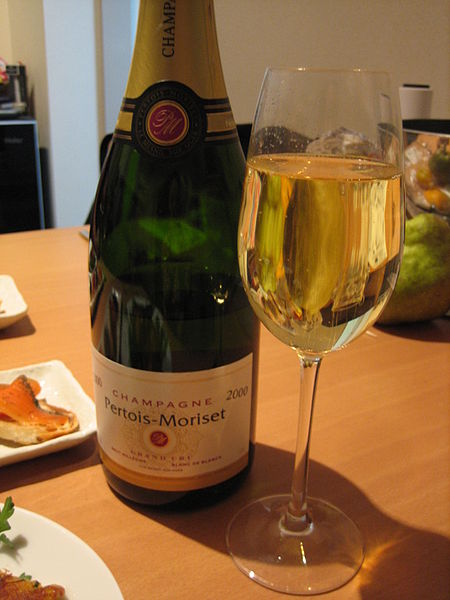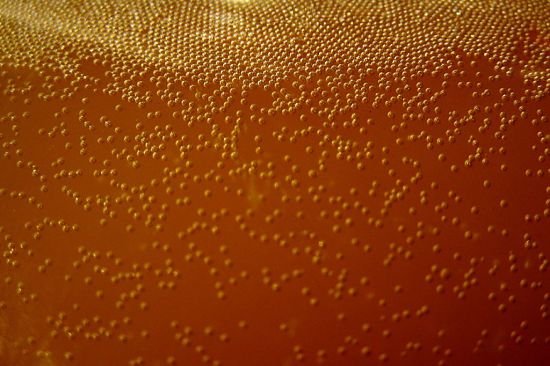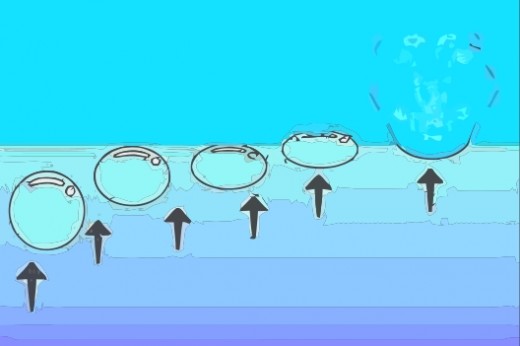 Why Do Bubbles Form in the Wine?
The reason why a string of bubbles appear to rise continually from certain points on the glass is due to tiny microscopic fibers left attached to the glass when it is cleaned.
These fibers may be derived from a kitchen towel, or an airborne deposit (dust). Molecules of carbon dioxide in the Champagne coalesce around these 'seeds' and form bubbles in a continuous stream. The bubbles break away when they get big enough.
Glasses that are washed in a dishwasher, and blown dry upside down as part of the cycle, rather than being dried with a towel, may be so clean that few bubbles form. This can be very disappointing! So if your champagne has few bubbles this may be the reason: the glasses are too clean!
Should you drink champagne from a tall long-stemmed glass (a 'flute') or a shallow cup style glass (a 'coupe')?
Scientific studies showed that a 'coupe' flat, cup glass, loses carbon dioxide at least 30% faster than a flute glass. So the bubbles are dispensed much faster from a coupe glass, but last longer in the flute glass.

Plastic cups create a very drab and unsatisfying experience when drinking champagne because the plastic is hydrophobic, meaning that it repels liquid. Bubbles stick to the sides for long periods of time and get inflated into large bubbles, similar to those seen in soda drinks. What a waste drinking Champagne in plastic cups!
Which Styles of Champagne Have the Smallest Bubbles and Why?
Finer bubbles occur when there is less carbon dioxide dissolved in the Champagne.
This is associated with the amount of sugar in the wine during the bottle fermentation.
In the past, the common practice was to add 24 g of sugar per liter of Champagne to create the fizz.
Many wine makers have reduced the amount of sugar to 18 g, which is the lowest permissible under Champagne regulations.
This makes smaller bubbles that people prefer. Less bubbles, but tiny ones is what most people like.