Diet Wines and Low Alcohol Wines - Now Taste Much Better
There is growing demand for high-quality, low calorie and low alcohol wines and some countries such as New Zealand are gearing up to meet this demand.
A recent international study that involved surveys in the US, UK, Canada, Germany, Switzerland, Denmark, France, and Sweden and showed that almost 40% of wine drinkers (80 million people, throughout the world were buying lower alcohol varieties of wine with less that 10.5% alcohol content). The current average alcohol content is about 15%.
About half of the wine drinkers in the UK choose lower alcohol wines because it is cheaper and the other half because it has lower calories.
The main challenge for meeting this demand and fostering the trend is to improve the quality of wine while lowering the calories and the alcohol content.
This article explores how this improvement in quality can be achieved while still offering cheaper prices.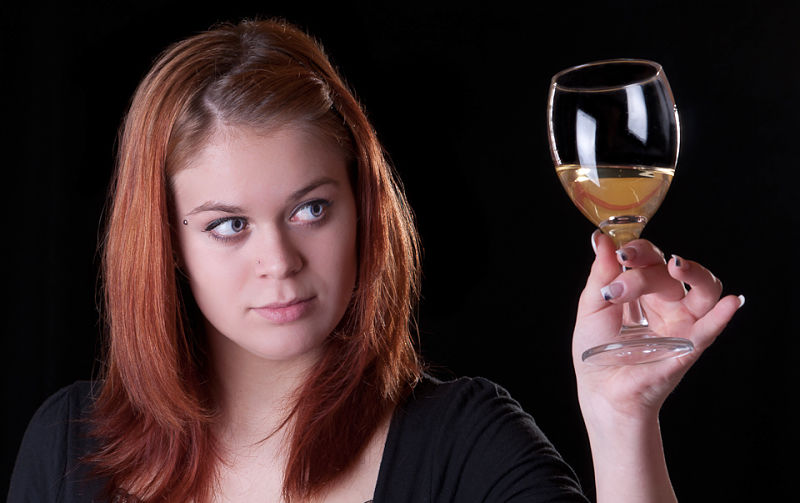 Trends in Alcohol Content of Wines
Over last 30 years the alcohol levels of wines have gradually crept up. This has partially occurred because of improved grape varieties and growing techniques have mean that riper grapes are used for making wines. Also taste preferences have shifter to fuller nicer tasting wines. The shift to preservative wines has also meant a shift to higher alcohol levels as the wines are more reliant on alcohol itself as a preservative. There has been a parallel trend towards low calories wines and low alcohol wines for health reasons. This applies to for weight control and avoidance of excessive consumption of alcohol.
How Can High Quality Wines be Produced with Low Calories and Lower Alcohol Levels?
► One technique is to harvest the grapes earlier so there is less sugar to convert to alcohol and less residual sugar to contribute to the calories in wine.

► A reverse osmosis process can be used to reduce alcohol levels, but this often compromises the taste.

► The use of natural yeasts, which are less efficient in producing alcohol and often enhance the flavor of wines, is also being examined. Choosing different varieties of commercial yeasts can also affect alcohol contents.

► Reducing the amount of fruit juices and other sources of sugar added to wines during fermentation also lowers the alcohol content.

► As alcohol provides body and carries flavor, lower-alcohol wines by definition tend to be lighter in weight and have lighter and generally sweeter taste. This particularly applies to varieties such as the sauvignon blancs.
Different Varieties of Wine Have Varying Alcohol Levels and Calories
While the alcohol level in wine depends on the growing, harvesting and wine making practices, it partially depends on the variety of wine.
The calories in popular varieties of red and white wines are listed below in order of increasing calories. Some trends are:

► Red wines generally have fewer calories than white wine. Generally a 4 oz glass of red wine contains about 95 calories, whereas a similar size glass of white wines has about 80-90 calories per glass.

► Alcohol has a very high level of calories per gram and so low-alcohol wines tend to have lower calories, but this is not always true. Alcohol has about 7 calories per gram compared with 4 calories per gram of sugar. This means some low alcohol sweet wines may have less calories than higher alcohol dry wines! A standard 6 oz glass of a typical dry wine with 15% alcohol content has about 175 calories.

► Warm regions tend to make higher alcohol wines because the longer growing season produces more sugar.

► Super high alcohol sweet wines wines like Port, Tawny Port & Banyuls get a double dose of calories via the alcohol and the added sugar. To make Port wine, neutral tasting grape derived alcohol is added to the wine to stop the fermentation and to leave remnant sweetness in the wine. Port has an alcohol content of 20% (ABV) and around 100 g/L of residual sugar. A standard 2oz glass of port contains 103 calories.

► Dry style wines typically have less calories than sweeter wines, regardless of the color. However this depends in the alcohol content, Styles of dry wines with generally higher alcohol levels are Amarone, Shiraz, Zinfandel and Grenache-Syrah-Mouvedre (GSM).

► Most Champagnes and sparkling wines have boosted levels of both alcohol and sugar, but the amount depends on the variety. The sweetest varieties have up to 50 g/L of sugar. Champagnes and sparkling wines have alcohol levels ranging from around 9-15%. The calories in a 4 oz glass of Champagne and sparling wines range from about 100 - 175.

The calories in 4oz (125ml) servings of a range of wines are shown in the table below.
Calories in a 4 oz serve of a range of wine varieties
| Wine Variety | Calories in 4 oz (120ml) glass | Calories in a Bottle (750ml) |
| --- | --- | --- |
| German Spatlese Riesling | 75 | 495 |
| Sauvignon Blanc | 80 | |
| White Zinfandel | 80 | |
| Chablis | 85 | |
| Chardonnay | 90 | |
| Cabernet Sauvignon | 90 | |
| Merlot | 90 | |
| Slightly Sweet Lambrusco | 92 | 630 |
| Burgundy | 95 | |
| Bordeaux | 95 | |
| Chenin Blanc | 98 | |
| Riesling | 98 | |
| Gewurztraminer | 99 | |
| Sauvignon Blanc | 99 | |
| Average White Wine | 101 | |
| Semillon | 101 | |
| Pinot Gris | 102 | |
| Pinot Grigio | 102 | |
| Muscat | 103 | |
| Cabernet Sauvignon | 105 | 720 |
| German Riesling | 106 | 720 |
| Cabernet Sauvignon (California) | 115 | 788 |
| Zinfandel(California 16%) | 125 | 855 |
| Australian Shiraz | 125 | 855 |
| Chateau Y'quem | 178 | 1215 |
| Ruby Port | 205 | 1395 |
| Tawny Port | 211 | 1440 |