Slow Cooker Reviews, Tips, Secrets, Recipes to Avoid the Mush
Slow cookers have been proclaimed as the answer for easily prepared, 'set and forget' single pot meals, often using cheap cuts of meat. But too often they produce mush and disappointment as everything is overcooked and homogenised in taste and texture.
Slow cookers promise joyous ease of use - saving time and money, but many people learn to hate them, despite their growing popularity. Meals are quickly and easily prepared in slow cookers up to eight hours before the meal is served. This means you save precious time when you come home from work, around dinner time, when there is so many other things to do.
You can also save money because you can use cheap cuts of meat that become tender and tasty when slow cooked. Saving time and money are the key merits of slow cookers, but do they measure up and deliver what people expect from them? If not, how can you make slow cookers work for you to deliver high quality meals that you and your family will enjoy.
This article reviews how to use slow cookers to avoid their pitfalls and problems.
It provides the tips and secrets you need to avoid the mush, which comes from overcooking the ingredients so that all the flavors and textures of the individual items are lost and blended together.
The best ever slow cooker recipes are provided to show you how to use slow cookers properly to enjoy the best meals that can be prepared in this way.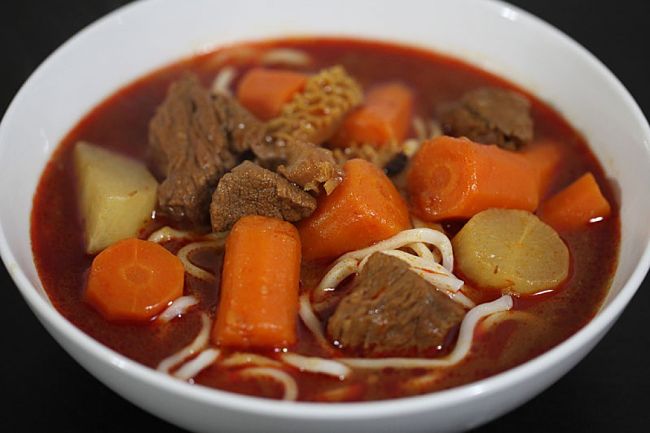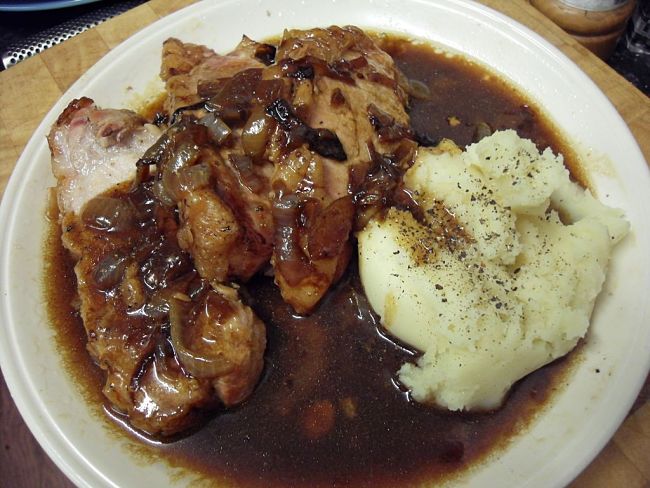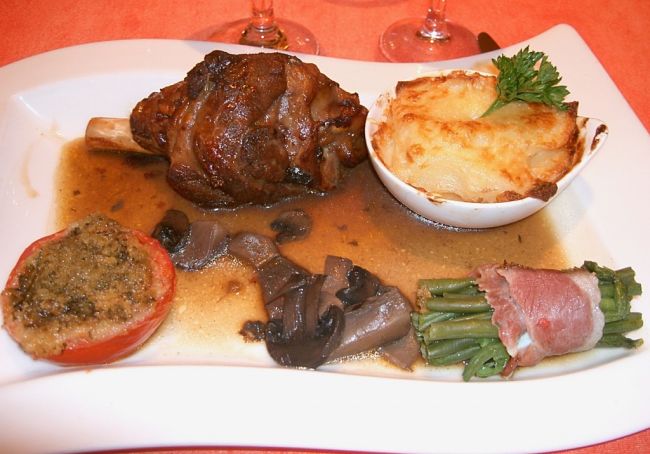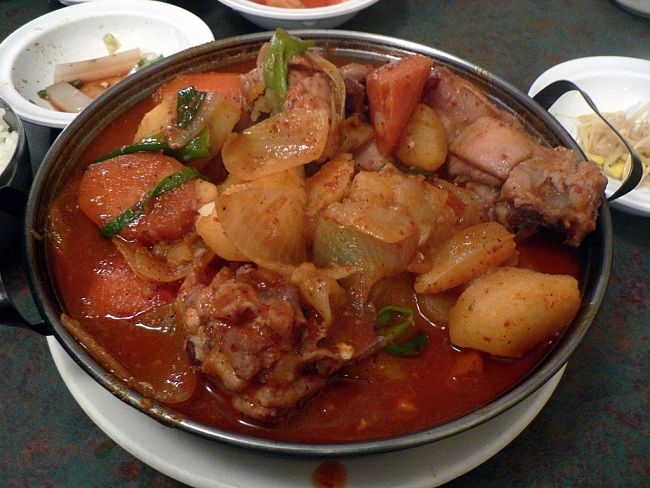 Merits of Slow Cookers
Food is prepared when you have time, for when you are too busy with other tasks.
A slow cooker requires very little energy, and can be plugged into a power point.
Slow cookers that are sealed properly, retain moisture and will not burn your food or cause disasters that occur when you forget to check stove top meals.
You can use cheaper cuts of meat.
You avoid having to prepare separate vegetable and meat dishes by slow cooking one pot meals.
Food is tender and soft and can be refrigerated and reheated for later use and for other meals.
Disadvantages of Slow Cookers
Meat hits its peak point for flavor and tenderness after 5-7 hours, depending on the machine and cut of meat. This ideal cooking time is out of sync with when most people want to prepare the meal in advance - generally around 8-10 hours in advance, allowing meals to be prepared after breakfast for eating at dinner.
Meals are overcooked and the flavors of the individual items are combined.
Meals have no texture variations - everything is soft, blended and mushy.
Meat is over-cooked, remains gristly and tough, or is too soft and breaks apart in the dish.
Herbs and fresh green vegetables lose their color, texture and distinctive taste.
Spices, onions are garlic are overpowering and ruin the taste of the ingredients.
Dishes are too watery. Every recipe turns out as a watery stew or soup.
What to Look for When Choosing a Slow Cooker
Size is a key consideration. A 3.5-4 litre (4 quart) model is ideal for couples and singles people, while 4.5-6 litre (6 quart) model will serve a family of four people. Remember that you can always cook more than you need for later meals, and so getting a large one has advantages.
For fast heating, choose a high power unit. For food safety purposes you want you slow cooker to quickly come to temperature even on a low setting. A slow heat up may mean that there is more time for bacteria and other pathogens to proliferate.
Choose the crock/insert bowl for the purposes you want for a slow cooker.Most slow cookers have stoneware bowls, which are heavy, but are sturdy and ease to clean. Some of these ceramic bowls are micro-wave safe for reheating food. Avoid bowls that have crevices or creases where food can accumulate. Stainless steel or aluminium inserts allow for browning, frying searing or even caramelising ingredients in the cooker bowl itself. Metal inserts are harder to clean, but some models come with non-stick coatings. You can always fry ingredients in a separate frying pan, but some people prefer to do everything in the same pot.
Crocks with large handles are easier to manage.
Choose crock pots that are programmable and have a timer. Most units have adjustable temperature controls. Programmable cookers can be pre-set to begin cooking at a specific time, cook for a specified number of hours, and then switch to a safe keep-warm mode. Bright and clear indicator lights indicator lights are essential to show when the cooker is working. LCD displays and touch pads are easy to use, but they are prone to damage.
A good, reliable, durable and snug-fitting lid that seals well is essential for all slow cookers. Moisture retention is critical otherwise the food may dry out and burn. Clear glass or plastic lids are very good because you can see what is happening without having to lift the lid.
Tips for Improving Slow Cooking Outcomes
Control the amount of liquid in the pot. Remember that the ingredients will contribute water to the dish. Also, slow cookers are sealed and retain water and so you do not have to provide extra water to compensate for water lost during the cooking process. For smaller cuts of meat, add proportionately smaller amount of water and other liquids.
Stick with what slow cookers do best soups, stews, braises and moist roasts.Other styles of dishes do not work in slow cookers.
Choose the cuts of meat carefully to get the benefits of slow cooking without the disadvantages. Tough grizzle may never become tender. Choose meat that has the flavor that is accentuated by cooking slowly over a long period of time. Experiment with different cuts of meat to find the perfect solution in terms of cost, tenderness and flavor. Adjust the cooking time to suit the cut of meat to ensure the time of cooking is ideal.
The flavor of onions and spices gets enhanced in slow cookers, so use less.When adapting a conventional recipe, reduce the amount of spices, chilies and onion by about 25%, especially for a new recipe. Alternatively, provide the spices and herbs as side dishes so everyone can adjust the taste according to their preference.
Add fresh herbs such as parsley, cilantro, basil, mint and even garlic right at the end of the cooking period, about 5-10 minutes before serving the dish. This maximises their color and taste.
Sprinkle fresh herbs, cheese, breadcrumbs and other ingredients on top when the food is served, rather than adding everything to the pot.
Adapt the cooking time and serving time. Remember that slow cooked meals are ideal for refrigerating and reheating. If you are planning to serve a slow cooked meal hours after its ideal cooking time, don't leave the meal stewing away. Instead let the meal cool and refrigerate it after it has cooked until you are ready top serve it. This allows you to get the benefits of slow cooking without being locked into a fixed cooking time.
Some ingredients such as shrimps, fish, tofu and mushrooms cook too quickly for slow cookers. This does not mean seafood and other soft quickly cooked items cannot be included in the dish. Instead, allow about 15 to 20 minutes before you intend to serve the dish for stir-frying or steaming these items that are cooked separately and added to the dish just before serving. Alternatively these items can be added to the pot 15-20 minutes before the dish is to be served. The lid of a slow cooker can be removed for the last 15-20 minutes to thicken the sauce.
Best Ever Slow Cooker Recipes
Slow-Cooked Moroccan Beef Stew with Barley
Ingredients
1/2 cup raisins
3 carrots, sliced
1/3 cup pearl barley
2 garlic cloves, sliced
Steamed rice (to serve)
1 brown onion, finely chopped
400 g (12 oz) can diced tomatoes
Plain Greek-style yogurt (to serve)
Hand full fresh coriander leaves (to serve)
3 teaspoons rice bran oil, or grape seed oil
1 tablespoon harissa (Middle Eastern spice blend)
600 g (1/4 lb) beef chuck steak, trimmed, cut into 3 cm ( 1/2 in) square pieces
Method
Heat 1 teaspoon oil in a large deep heavy frying pan set to high temperature. Season the diced beef with salt and freshly ground black pepper. Add half the beef to the pan. Cook for about 2-4 minutes, until browned all over. Transfer to the bowl of a 5 litre (5 quart) slow cooker. Fry the rest of the beef until browned all over and add to the slow cooker. Reduce the heat in the pan to moderate and add the remaining oil. Add the carrot and onions, and stir fry for 4-5 minutes until softened. Add the spice mix and garlic. Fry while stirring for about 1 minute. Then, add the tomatoes and 1 1/2 cups of cold water. Pour over the beef in the slow cooker bowl. Cover the bowl and cook on a low setting for 4 hours. Add the barley, raisins and an extra cup of cold water. Cover. Cook for a further 2 hours or until beef is tender. To serve, ladle the beef over steamed-rice and top each serve with a dollop of yogurt and a sprig of coriander.
Slow Cooker Style Pot Roast Recipe
Ingredients
3 bay leaves
1 cup red wine
3 cups beef broth
2 sprigs fresh thyme
3 tablespoons tomato paste
3 cloves garlic, finely chopped
1 medium onion, cut into wedges
One 4 lb (2 kg) beef chuck roast
salt and freshly ground black pepper
1/2 cup parsley leaves, finely chopped
3 stalks celery cut into short lengths
4 medium carrots, cut into large pieces
3 tablespoons rice bran or grape seed oil
1/2 teaspoon ground allspice or other spice mix
1/3 cup all-purpose flour, plus extra for coating the beef
Method
Season the roast liberally with salt and freshly ground black pepper rubbed into the skin. Then, coat the meat all over with flour. Heat 2 tablespoons of oil in a large heavy skillet or pot over high heat. Add the roast and brown all sides of the beef, turning as required. Transfer the browned roast to the bowl of a 6-quart (6 litre) slow cooker. Add the onions, carrots, celery and garlic. Add one tablespoon of oil to the frying pan and heat to moderate heat. Add the tomato paste and cook for about 1-2 minutes. Stir in the wine and flour while whisking vigorously to avoid lumps forming. Add the beef broth, thyme and allspice. Season with salt and freshly ground black pepper and whisk while heating to form a smooth sauce (about 4 minutes). Pour the sauce over the beef in the slow cooker. Cover and cook on a low setting for 6-8 hours. The roast and vegetables should be tender. Remove the thyme stems and add the parsley just before serving.
Slow Cooked Balsamic Pork Tenderloin Recipe
Ingredients
2 cloves garlic, finely chopped
1/2 teaspoon red pepper flakes or chopped red chillies
1 tablespoon honey
1 tablespoon soy sauce
1 tablespoon Worcestershire sauce
1/2 cup balsamic vinegar
1 cup chicken or vegetable stock
2-3 lb (1 to 1 1/2 kg) pork tenderloin (boneless)
Method
Braise the pork tenderloin rubbed with salt and freshly ground black pepper in a heavy frying pan or the metal insert of your slow cooker until browned. Add all the remaining ingredients to a small bowl, mix well and pour over the pork. Cook using a timer for 4 hours on a High Setting, or 6-8 hours on a Low setting. After cooking, place the tenderloin onto a serving plate, and slice or break apart with two forks. Pour on gravy or a sauce of your choice.
Slow Cooked Lamb Shanks Cooked in Red Wine and Garlic
Ingredients
Salt to taste
1 cup red wine
250 g (9 oz) green beans
2 tablespoons plain flour
Freshly ground black pepper
1/3 cup low-fat milk, warmed
1 brown onion, finely chopped
Rind of 1 lemon, finely grated
3 garlic cloves, finely chopped
2 teaspoons rice bran or grape seed oil
1/3 cup fresh continental parsley, chopped
4 trimmed lamb shanks, with excess fat removed
700 ml (1.5 pint) bottle of prepared cooking sauce
600 g (1.25 kg) brushed potatoes, coarsely chopped
Method
Heat the grape seed oil in a deep heavy frying pan, pot or saucepan over moderate heat. Season the flour with salt and freshly ground black pepper to taste and spread on a plate. Coat the lamb shanks with the flour, shaking off any excess. Fry the shanks in the pan for about 5 minutes until browned all over. Remove the shanks from the pan and fry the onion and garlic in the pan for about 4 minutes. Then, increase the heat to high, add the wine and cook the liquid for about 2 minutes. Mix in the cooking sauce of your choice, bring to the boil and then simmer. Place the lamb shanks in the bowl of a slow cooker and pour in the liquid. Cook for 4 hours on a moderate temperature setting or 6 hours on a low setting. About 30-45 minutes before serving, boil the peeled potatoes until tender and steam the beans. Serve the lamb shanks with the sauce and topped with parsley, and with the potato and beans.