Whole Foods Diet - Recipes to Evoke the Healing Powers of Whole Foods
The more everyone hears about nutrition and how much of our food is now processed, modified and corrupted with added sugar and fat, the more convincing it is that we should eat natural whole foods the way people used to eat these foods without processing.
'Whole Foods' are foods that are as close to their natural form as possible, like and apple or a pear. These foods are unrefined and unprocessed, nor are they modified from their natural state.
Whole foods usually don't contain added ingredients, such as salt, sugar, minerals, carbohydrates, additives or preservatives or fat.
The term 'whole food' is often confused with 'organic food', but whole foods are not necessarily organic - simply 'whole'. They are also different to macrobiotic foods, which are whole foods, but not all whole food is macrobiotic. A macrobiotic diet involves eating grains and some local vegetables and eliminating refined or highly processed foods, but also excludes most animal products. Macrobiotic cooking is generally from 85-100% plant based. Whereas whole food diets can include raw dairy products, lamb, various sea foods and poultry. Whole foods diets can also include vegetables like peppers, eggplant, tomatoes, and potatoes, and also tropical fruits like bananas and pineapple, which are often excluded from macrobiotic diets.
This article discusses the health benefits of whole foods. how to use them and several fabulous recipes.
What are Whole Foods and Why are they Beneficial?

A good example of a whole food is wheat and other cereal grains. For whole or natural grains the 'whole' is indeed greater than the sum of its parts. Even though many processed foods contain ingredients that are "fortified" with bran, vitamins and minerals, such fortification does not replace all the lost nutrients and fiber.
The United States Food and Drug Administration (USFDA) regards whole grains as cereal grains that retain the bran, germ and endosperm in the original raw grain kernel.
They recommended that people should eat at least three servings of genuine whole grains every day.
Many people are unaware of what is done to the wheat grain in producing white flour. The bran and wheat germ are removed and the flour is bleached to give it a white appearance, all because ancient milling methods mean that wholemeal flours tended to spoil.
Make sure that the wholemeal flour you buy is a genuine whole food and not a 'fake' white flour to which various additives have been made.
The USFDA MyPlate guide recommends making half your plate fruits and vegetables and making at least half your grains whole grains.
Various studies have pointed to the health benefits of whole foods.
Typical whole foods are:
Whole grains instead of refined grains. 'Brown' rice, genuine wholemeal flours and products
Raw Vegetables, Fruits, and Beans as ingredients for cooking instead of supplements added to processed foods to provide the fiber and vitamins.
A skinless chicken breast cooked with healthy ingredients and home made sauces, instead of chicken nuggets coated in fat soaked batter that has been processed with fats, flavorings, and preservatives added to the meal.
A whole baked potato with chopped fresh green onions and fresh light sour cream instead of a bag of sour cream and onion flavored potato chips.
A plate of fresh berries with low-fat yoghurt or home-made museli instead of breakfast bars, highly processed breakfast cereal products or raspberry toaster pastries.
A blueberry smoothie made with yogurt, blueberries and a frozen banana instead of a red or blue-colored slushy or a shake.
Reasons to Eat and Cook with Whole Foods

Listed below are some of the reasons we should eat more whole foods, according to nutrition experts:

Phytochemicals - In the past 10 years, scientists have identified hundreds of biologically active plant-food components called phytochemicals (or phytonutrients). They include the powerful antioxidant lycopene, a red-colored carotenoid found mainly in tomatoes; anthocyanins, a powerful antioxidant that gives deep blue color to berries; and pterostilbene, which appears to turn on a "switch" in cells that breaks down fat and cholesterol, and is found in blueberries and the Gamay and Pinot Noir varieties of grapes. The only way to make sure you're getting the phytochemicals we know about, as well as the ones that have not yet been identified, is to eat whole plant foods or ground whole grains or seeds.
Nutrient Deficencies - According to national survey results published by the U.S. Department of Agriculture, almost a third of us get too little vitamin C; almost half get too little vitamin A; more than half get too little magnesium; and some 92% to 97% get too little fiber and potassium. The best source of these is whole foods. "Almost all of the shortfalls identified by this survey can be corrected by eating a balanced, mostly plant-based diet,"

Good fats replacing bad fats - When you eat a whole food diet you swamp the bad fats (trans fats and saturated fats) that are often added to processed foods and fast food, or used in the cooking. At the same time you will be consuming more of the "good" fats (omega-3s from whole food fish (not battered or crumbed) and monounsaturated fat from plant sources.

Fiber - Most whole plant foods are very rich in natural fiber. Many processed foods, fast foods and junk foods are low in fiber, simply because the fiber has been removed in the processing. Fiber is important in many ways; keeps food moving through the gut and intestine, helps you feel full faster and suppresses appetite, particularly between meals, and generally helps reduce the risk of heart disease and diabetes. Whole foods are a much better way to get fiber than supplements or in foods that have added fiber. Research has shown that eating fiber-rich foods helps control of blood sugar, blood fat levels, and weight gain in adults and teenagers.

Nothing Added - Processed foods have many additions to improve taste, colour and consistency, with added fat, sugar, vitamins, preservative, salt and anti-caking agents.

Whole Grains have Multiple Benefits - While most people think that the benefits of whole grains are mostly related to fiber, whole grains contain wheat germ that is a rich source of minerals, vitamins, and phytochemical compounds that are beneficial for health. Recent research has shown that eating whole-grain foods lowered the levels of insulin and glucose in the blood and may contribute to reducing the risk of type 2 diabetes.

Simple Ways to Add Whole Foods to Your Diet
Choose ingredients and foods with 100% whole grains whenever possible.
Replace half to two-thirds of the white flour in your baking recipes with genuine whole-wheat flour. Adjust the added water to maintain the right consistency.
Replace all your snacks and desserts with raw fresh vegetables and fruits and home-made dishes. Try to include them in most meals.
Include beans and pulses such as dahl, in your meals and snacks more often. They are a great source of fiber, plant protein, good fats, phytochemicals, and any other nutrients.
Make the decision to eat less convenience foods, fast food meals and processed foods as ingredients. These items are loaded-up with added carbohydrate, fat, sugar, salt, and various other additives.
Don't forget to switch to whole food beverages. Choose options without added sugar such as water, mineral water, fresh fruit juice (unsweetened), green tea (hot or iced), coffee and skim or soy milk.
Don't open a boxed or prepared pasta product with sauce or cheese mix. Prepare pasta and sauce by hand using whole food ingredients such as fresh tomatoes and herbs.
Instead of soup mix, cook a homemade soup that has far greater nutritive value because it is made with fresh vegetables and beans.
Replace fast foods with home-cooked meals.
Avoid the pre-mixed and ready to cook meals, including marinated beef and chicken which you can buy the supermarket. These items contain any highly processed ingredients and chemicals such as preservatives and flavors.
Whole Wheat and Blueberry Muffins Recipe
Ingredients
1/2 teaspoon salt
1/2 cup brown sugar
1/4 cup almond flour
1/2 teaspoon vanilla
1/2 teaspoon baking soda
1 teaspoon orange zest
1 teaspoon baking powder
1 tablespoon orange juice
3/4 cup all-purpose flour
1 1/4 cups low-fat buttermilk
2 large fresh free range eggs
1 cup whole wheat pastry flour
2 cups fresh whole blueberries
6 tablespoons rice bran or canola oil
Method
Preheat the oven to 400 degrees F (200 degrees C). Grease and line muffin tins with paper liners. Add the flours, salt, baking soda, baking powder and orange zest to a large mixing bowl and mix well. Then, toss the fresh blueberries in the flour. Lightly beat the eggs in a separate medium-size mixing bowl, whisking in the canola oil, orange juice, buttermilk, brown sugar and vanilla. Then, transfer the wet ingredients into the dry ingredients in the large bowl and fold until most of the flour is just incorporated. Divide the batter into the greased and lined muffin cups. Bake for 12-15 minutes, until the muffins start to turn golden brown around the edges.
Rich Mixed Grain Whole Grain Bread with Seeds
Ingredients
Canola oil
4 grams of salt
4 cups of warm water
4–5 cups whole wheat flour
1 cup whole grain rye flour
1 teaspoon pectin (enhancer)
1/2 cup whole grain barley flour
1 tablespoon lecithin (enhancer)
1/2 cup whole grain buckwheat flour
3 packets of dry active yeast (1/4 ounce each)
for the Seeds and Grains
1/2 cup wheat bran
1/2 cup sunflower seeds
3/4 cup whole rolled oats
1 cup of ground flax seeds
1/2 cup pepitas (pumpkin seeds)
Method
Dissolve the yeast in 4 cups of warm water in a large bowl. Set aside for a few minutes until the yeast starts to bubble. Add the lecithin, seeds, oats and wheat bran and stir to combine well. Then, gradually add the barley, buckwheat and rye flours to the mixture, in batches of a half cup, stirring between additions. Then, mix through the whole-wheat flour, adding one cup at a time. Sprinkle in the salt and mix until a ball of dough is formed. Transfer the dough ball to a board or counter top and knead vigorously for 10-15 minutes, until the dough is elastic, springy, smooth and not too sticky. Make the initial rise by coating the outside of the ball of dough with a little oil, placing back into the mixing bowl and covering with a wet towel or plastic wrap. Float the bowl in warm water in your sink, or set the bowl aside in a warm place. Let it rise until doubled in size, about 20-35 minutes. Then, knead the dough a little and carefully cut the dough into 2-3 equal size pieces. Place each piece into a greased loaf pan. Set the pans aside for the dough to rise to the top of the pans. Bake at 300 degrees F (150 degrees C) for 45-60 minutes. Then, remove the pans from the oven and turn the bread loaves out onto a rack, to cool the loaves. Serve warm. These loaves also freeze very well.
Mediterranean Brown Rice Recipe
Ingredients
2 cups water
Salt to taste
Pepper to taste
1 teaspoon dried oregano
1 cup brown rice, rinsed
2 tablespoons rice bran oil
1/4 cup feta cheese, crumbled
1 tablespoon fresh lemon juice
1 clove garlic, finely chopped
1 medium tomato, finely chopped
3 leaves fresh basil, roughly cut
2 cups baby spinach, finely chopped
Method
Bring the water to a boil in a medium-size saucepan. Add the rice and stir while water returns to a boil. Cover the pan, lower the heat to very low and cook until all the water has been absorbed (generally about 30-40 minutes). While the rice is cooking, combine the oil, tomatoes, feta cheese, garlic, and oregano in a separate bowl and mix to combine. Then, fold this mixture through the rice and add the spinach, basil and lemon juice. Mix again, season with salt and freshly ground black pepper and serve.
Healthy Brown Rice Pancakes Recipe with Vegetables
Ingredients
Salt
1 egg white
Pinch of salt
1 cup brown rice
1 1/4 cups water
1 tablespoon soy sauce
2 cloves minced garlic
1 tablespoon olive oil
1 tablespoon sesame oil
2 cups shredded cabbage
1 tablespoon minced ginger
Freshly ground black pepper
1/2 red pepper, fine chopped
3 to 4 scallions, chopped fine
2 to 4 tablespoons wholemeal flour
Method
Add the washed brown rice to the water with a pinch of salt in a moderate-sized sauce pan. Bring to the boil and then reduce the heat to very low, cover the pan and cook via absorption method until rice is tender (about 25-30 minutes). Remove the saucepan from the heat and set aside. Heat some oil in a medium size frying pan over moderate heat. Add the ginger, garlic, cabbage and red pepper and fry until the peppers and cabbage soften a little. Mix this mixture through the cooked rice and add the soy sauce, sesame oil, scallions and salt and pepper to taste. Then, the white of one egg and 1 tablespoon flour and mix well. Adjust the mixture by adding extra flour or water until the dough can be shaped into a ball that stays together. To cook the pancakes take small balls of dough, add to a hot dry griddle and flatten gently with a spatula. Fry each side for about 2 minutes until the pancake is firm and cooked inside.
Spicy Couscous and Quinoa Tabouli Recipe
Ingredients
Salt to taste
1 cup uncooked quinoa
3/4 cup boiling water
1/2 teaspoon cinnamon
1 cup minced red onion
2 teaspoons cumin seeds
2 teaspoons minced garlic
1 teaspoon coriander seeds
4 scallions, finely chopped
1 cup uncooked instant couscous
1 cup fresh mint, finely chopped
2 cups (packed) minced fresh parsley
Freshly ground black pepper to taste
1 or 2 small cucumbers, peeled and diced
4 to 6 tablespoons extra-virgin olive oil
1/2 teaspoon salt (possibly more to taste)
3 or more tablespoons fresh lemon juice (to taste)
For the garnish and serving
Toasted pita bread
Small cherry tomatoes
Chopped toasted walnuts
Method
Wash the quinoa in a sieve using cold running water and then add to 1 1/4 cups boiling water in a pan. Cover, and simmer gently for 15-20 minutes. Remove from heat, stir with a fork and set aside to cool. Next, cook the couscous by adding to boiling water in a medium-size bowl. Cover and set aside for about 10 minutes and the fluff with a fork to release some steam. Then, add the quinoa to the couscous, and mix thoroughly to 'dry' the grains and ensure they are separated.
Next, lightly toast the seeds in a dry frying pan until they start to release their fragrance. Then, cool the seeds and grind with a mortar and pestle. Stir the spices and remaining ingredients through the quinoa and couscous. Cool in the refrigerator and serve cold with the garnish on pieces of toasted pita bread.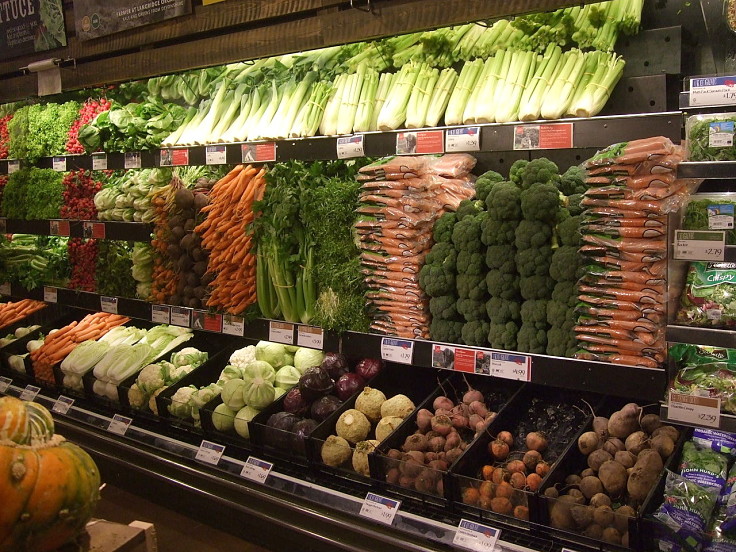 Source: Public Domain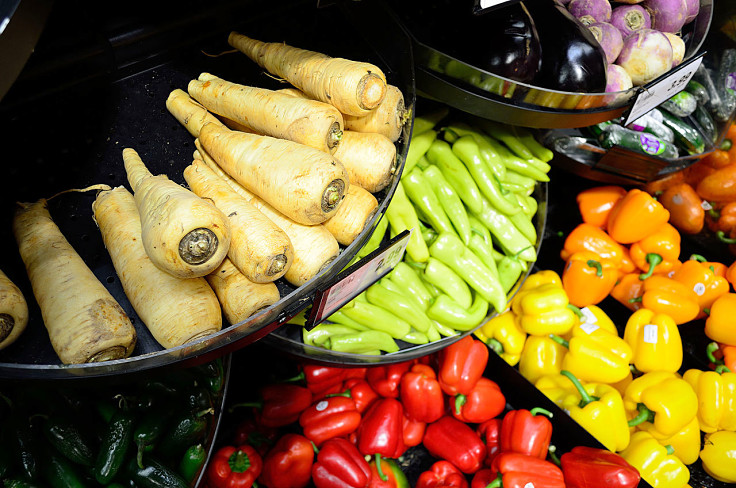 Source: Public Domain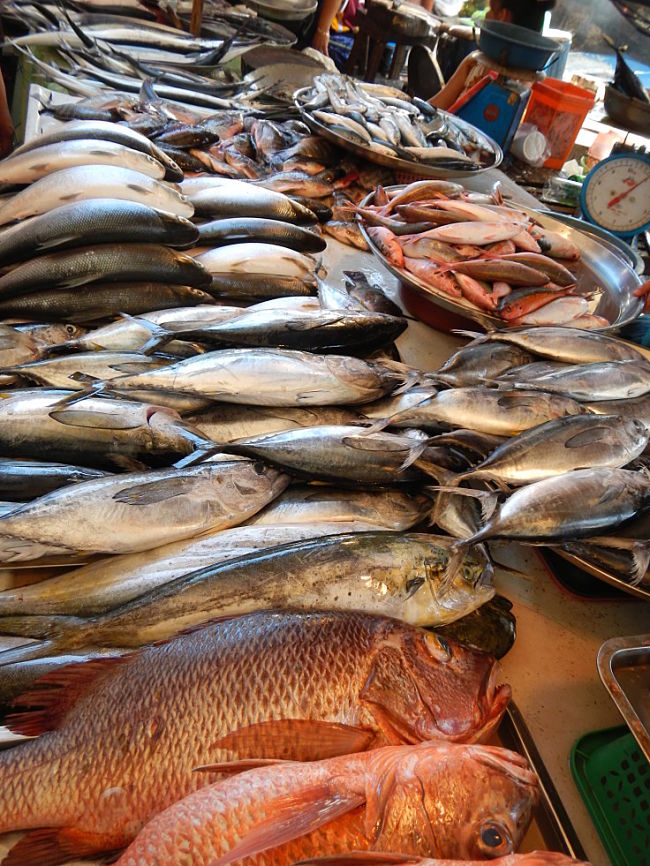 Source: Public Domain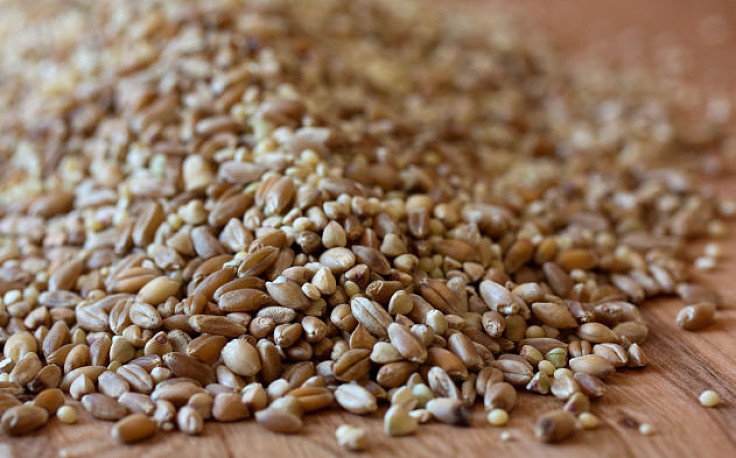 Source: Public Domain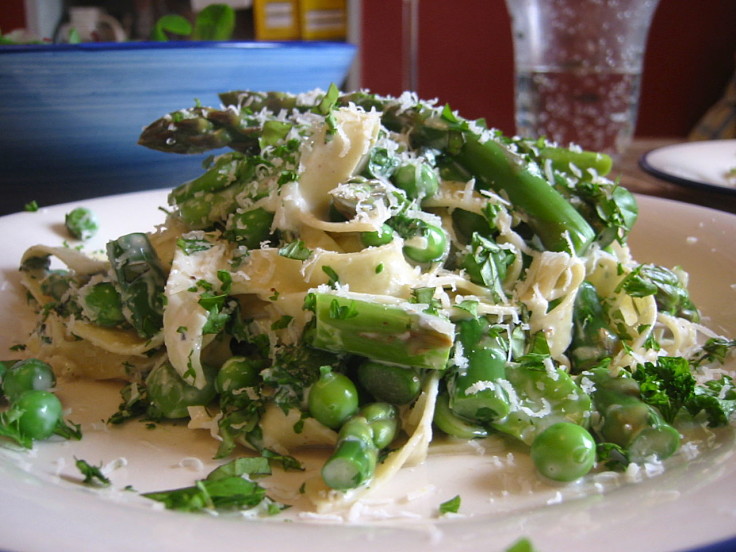 Source: Public Domain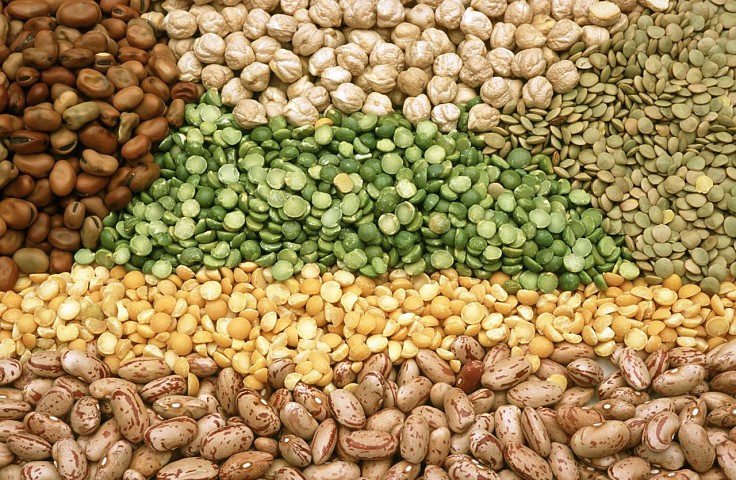 Source: Public Domain